The first thing you've got to do when getting started at affiliate
marketing is to research your niche. Doing niche research is the best
way for your affiliate marketing business to have long-term success.
You'll want to do niche research instead of rushing in and creating
content based off what's popular at any given moment – because it will
pay off with high earning potentials over time!
Free Affiliate Marketing Tools
If you want to find a perfect niche for your new business, there are
plenty of free tools that can help. Just quickly here's three popular
ones:
Google Trends: The trending searches from all over the globe can be
seen here!
AnswerThePublic: Discover what people are asking on just about any
given topic!
Jaaxy: Find the right keywords for your niche!
That said, if you're starting out with no money or a little budget
it's best to pick something that really interests and excites. That
way your content will more likely be engaging for readers which means
higher shares on social media etc.!
With a niche in mind, it's time to decide where you'll host your
affiliate content and what type of videos or websites are best suited
for generating leads. There is not one right answer here; each person
must assess their unique situation before deciding which option will
work well with them individually.
Ultimately, it's great to have both a website and YouTube. Embedding
videos on an affiliate site can also help with conversion rates while
blogging is easier for beginners who don't know where they should
start.
For many affiliate marketers, the goal is to make as much money
possible. Affiliate programs are all over the place when it comes to
how much you can make. Some offer just a few cents per conversion,
while others pay out hundreds or even thousands for single leads!
Image is everything, so be careful who you represent. You are building
your own brand and image while promoting the products of other
businesses. If the company doesn't align with your brand image leads
to audience distrust which can harm your business over time.
Remember that the affiliate program's cookie duration will affect how
quickly you can get an audience to make a buying decision. That being
said, the affiliate program's cookie duration is important. Shorter
durations (less than 30 days) may cause your audience to leave without
making a purchase and therefore losing any commissions from sales made
by them.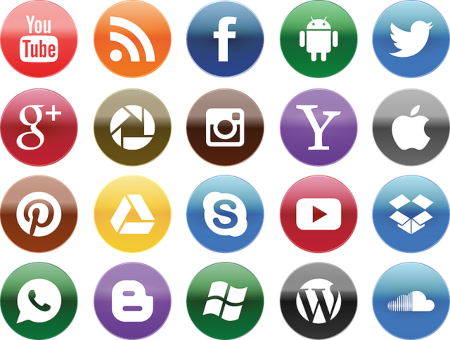 Affiliate Marketing And Social Media
You can't expect to have successful, conversions-based business
without great content. It is critical to have high-quality content!
The internet is a crowded space, and you're competing with all sorts
of other brands for people's attention. Content can make or break your
company.
The content you create for affiliate marketing needs to be more than
simply a link on your blog post. Creating quality content for
affiliate marketing is the key to success. You need copywriting and
design that will appeal directly on your website, so you can help
people make a decision right there, without going anywhere else.
Now it's time to get your product in front of the people who are ready
and waiting for it. To generate leads and revenue, you need a
well-thought-out sales strategy through social media platforms and SEO
blog posts.
Social media sites can be a great way to drive traffic an excellent
free traffic source and increase the exposure of your products or
services, but take some time to make them work.
The best affiliates not only invest in growing traffic through SEO,
but they use this to their advantage by targeting buyer intent
keywords. By reaching potential customers on Google right before
making a purchase it's easier than ever get clicks and earn
commissions from them as well.
Affiliate marketing is a booming industry, but it's changing rapidly.
The laws and technical requirements of consumers have shifted in
recent months to keep pace with changes that are happening within our
society at large.
Affiliate marketers must update their skills and knowledge of the
latest consumer behavior trends in order to stay ahead. The rise of
technology, new regulations for data privacy protection as well as
accuracy requirements must be adhered too.

Diversity In Affiliate Marketing
Successful affiliates know that they can't rely on single income
sources. You need to diversify your streams and be involved in a
variety of programs if you want robust earnings from the affiliate
space.
Maintaining robust earnings from various alliances means sticking
around when rates change or adjustment occur, which can be major blow
if you're relying on a single partnership alone.
I highly recommend Wealthy Affiliate, an affiliate marketing program
that not only keeps in touch with their affiliates on a day-to day
basis but also provides training and support to help newbies get
started.
They offer daily tutorials and training videos, as well as free
coaching calls, providing support and feedback every step along the
way, you can be sure your business will grow!
Why You Should Start An Affiliate Marketing Business
Affiliate marketing is a multibillion-dollar industry that has grown
rapidly in the past few years.
The forecast shows that affiliate marketing spend will go higher in
the next five years.
Affiliate marketing drives 16% of eCommerce sales in Canada and the
US.
90% of merchants and advertisers say that they consider affiliate
marketing an essential part of their marketing strategy.
The majority of publishers use affiliate marketing to generate more
income.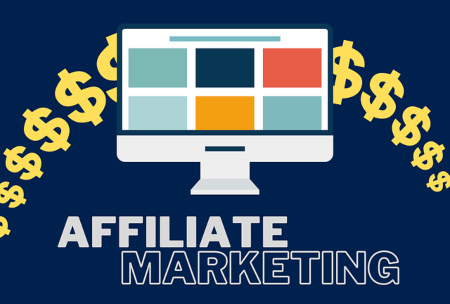 Most affiliate marketers use blogs to increase web traffic.
More than 65% of publishers use social media to reach out to potential
customers.
Artificial Intelligence and voice search tech trends to watch out for.
Affiliate marketers will make more than the average American for the
first time.
Interest In affiliate marketing will continue to rise.
The bottom line:
The best way of making money online is still affiliate marketing. More
businesses are turning to affiliate marketing as a central aspect of
their online presence, because it offers high-quality results with low
budgets.
With so many businesses flocking towards affiliate marketing, it is a
safe bet that you're going to see this strategy employed more
regularly in the future.
The affiliate business model is a gold rush. There are so many
opportunities out there for people who want to make money in this
space!
Checkout Wealthy Affiliate or Conversion.ai to get your affiliate
marketing business up and running for free!!
EH
Don't forget to share this post!