The number one mistake that beginning bloggers make is not picking the
right niche for their business. You're probably asking what is a
niche?
A niche is a specialized segment of the market for a particular kind
of product or service. Let's take the dog market for example.
There is a segment of the market for teaching dogs how to protect and
there is a segment of the market that teaches dogs how to do tricks.
Each niche market is viable in its own right along with many other
segments in the dog market. But for you what is the right niche?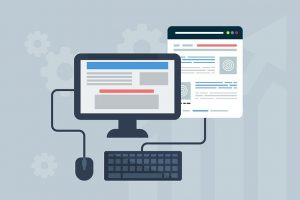 Better yet how do you pick the right niche? What I would tell you is
whatever niche you choose you got to love it! Because you will be
reading, researching, writing and talking about it for years to come.
And if your niche doesn't get you excited it's probably not the one
for you. It should move you to action!
Examples of Niche Markets:
• Exotic animals
• Crypto currency
• Penny Stocks
• Marketing
• Ad writing
• Health & Wellness
• Bodybuilding
• Track & Field
• Tennis
• Gamers
• Golf
• Pets
• Snakes
• Affiliate Marketing
• Blogging
• Content Writing
• Content Marketing
• Social Media Marketing
• Photography
• Video Marketing
• Dancing
• Singing
And the list goes on and on…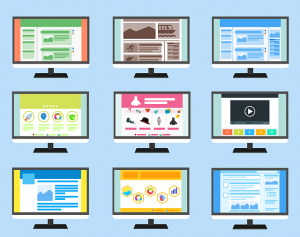 That is just a small example, because there are niches within niches,
micro niches, etc. Just whatever you choose it has got to move you.
It's got to stir something up in your soul!
For me it's blogging and affiliate marketing! There are so many niches
in those markets, but I chose to focus on the newbie or someone who is
struggling who hasn't had much success in those markets.
Why, because I know how it felt when I first started out. No one there
to help you and encourage you. So much to learn with so little money
to spend.
Back then and even now there are many who won't give you a helping
hand unless you pad their pocket. Don't get me wrong we're in business
to make money.
Money should be the last thing on your mind no the first. First, I
want to give valuable knowledge to help the newbie get their business
up and running.
When you continuously continue to give out valuable information, then
the money will come.
I digress back to niche marketing.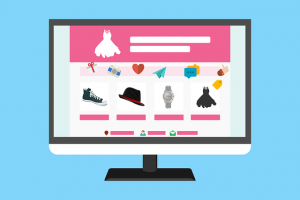 In order to find niches with plenty of traffic, you can use a tool
like Jaaxy, the world's most advanced keyword tool. This will help
provide insight into how many searches are being done for certain key
phrases and allow your business an opportunity at success in those
areas.
You can find a few niches that show up in natural search result sites,
and if they're badly optimized then it's likely for the site with
well-optimized content to quickly jump to the top.
Now once you have found your niche it time to make a niche website.
Niche websites are theme-based sites that provide information to a
much defined, targeted audience. As it targets only one specific topic
with high quality content for its readership who might not otherwise
be able find this resource elsewhere online or offline.
Information is power. The more passionate you are about the topic, and
all that it entails – from your unique perspective of understanding to
adding new dimensions with every update- means easier access for
visitors who need help in their area or fields relatedness.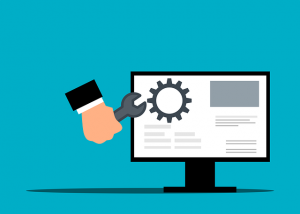 Niche sites can be an intimidating venture, but they do have a
learning curve. You need to buy and set up hosting for your site;
however the most important part of niche website creation (and Google
ranking) is finding keywords that will work well with what you want
promote on it – this takes some understanding how google works in
order make sure there isn't too much competition around those topics.
Writing and publishing your own content is a time-consuming process,
but it can be done on an extremely low budget. All you need for this
type of investment in start up costs are hosting account with domain
name that fit what's being offered.
Understand that when starting a business, you will incur some cost.
But it can be kept minimal starting out. As your business grows and
starts to make money, you'll definitely want to invest into products
that will make you more money.
If you're new to blogging and affiliate marketing I hope you will
follow along with me as I show you how to build a business from the
ground up.
In my next post I will talk about hosting, finding a domain name and
setting up a niche site. If you want to know more about Jaaxy click here.
EH
Don't forget to share this post!